Purse Accessories For Renaissance Designs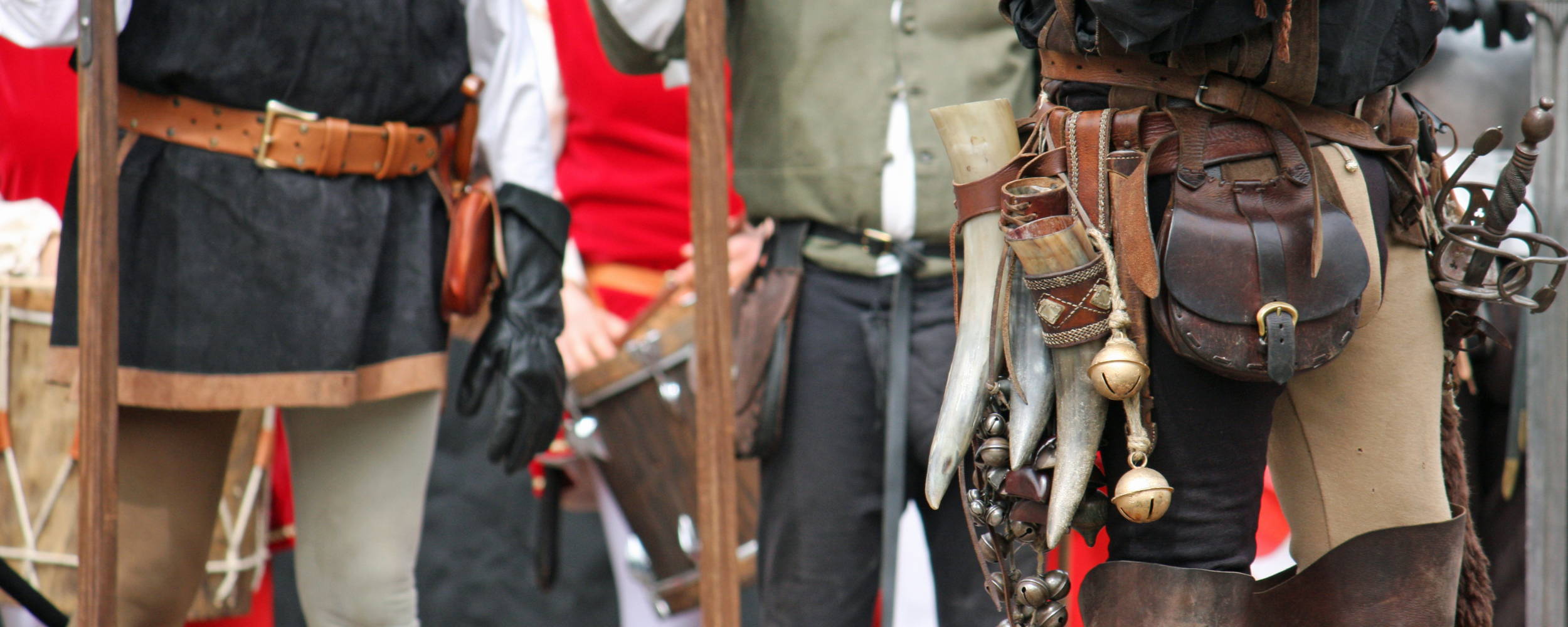 When coming to the decision on a purse lock for your leather bag, the hardest part can be finding the right hardware that fits your style! That style depends on your audience, and if you are taking your products to a renaissance festival, that is a very particular style! So, when ravaging everywhere for that medieval leather bag hardware, don't fret too much, we will help you navigate our one stop shop for every little thing you need.
Diving into our online collection of hardware, let's look at our options for purse locks, as there are so many different types and styles! Many of you will already know exactly what these styles are, but for those who are new to the trade, we will give a brief breakdown of turn locks, padlocks and swing catches to help you find what you're looking for.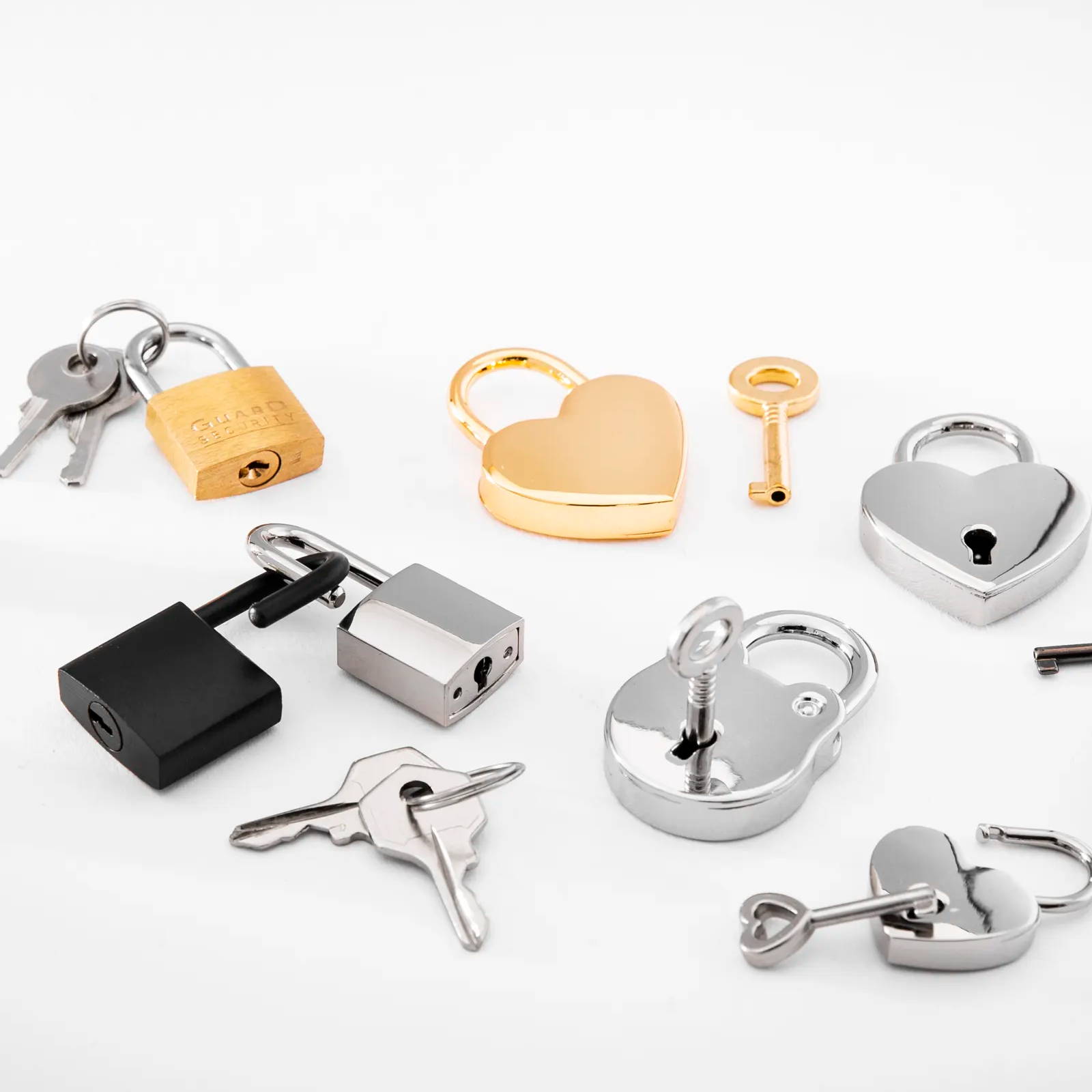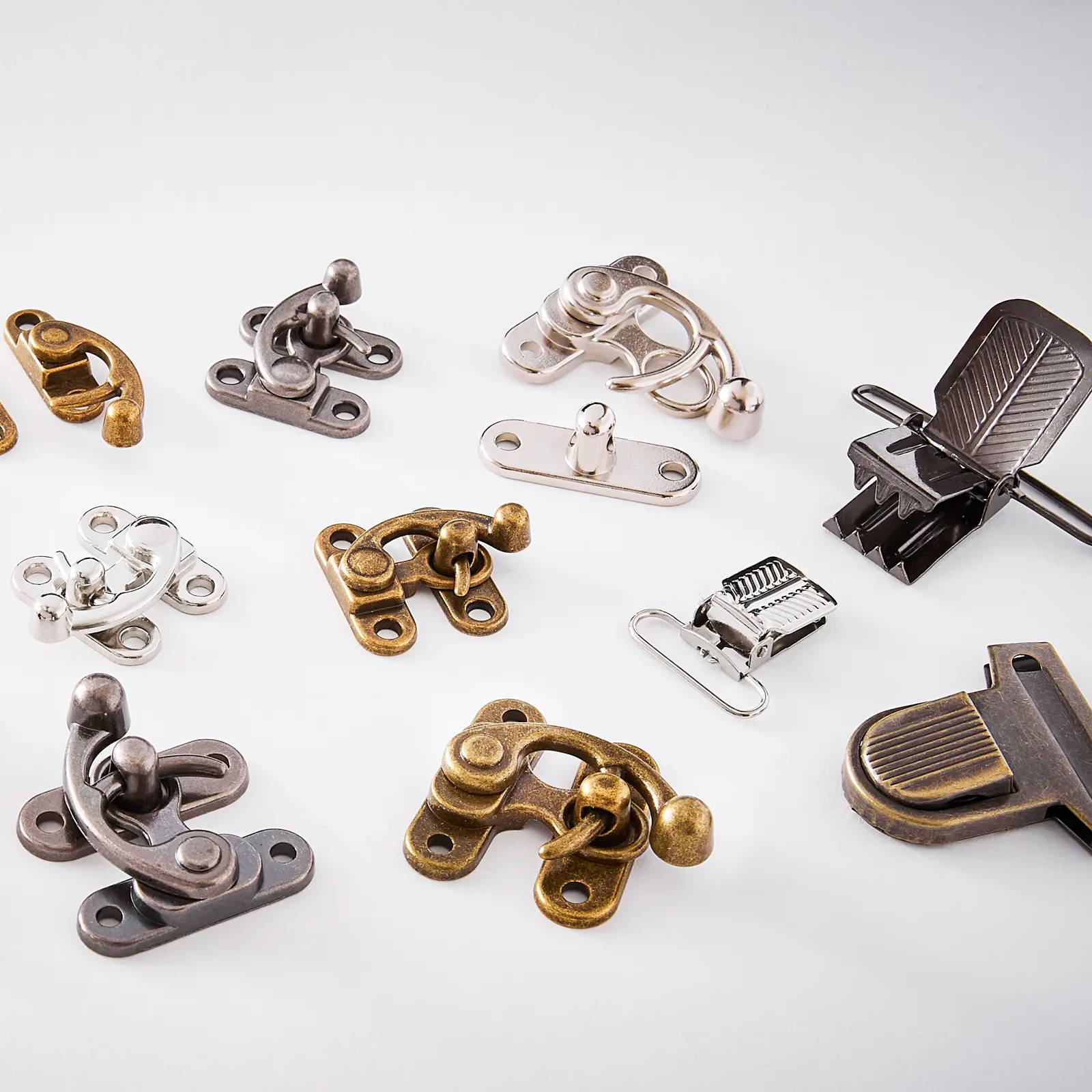 Turn locks are one of our most popular purse locks. For those new to leather crafting or bag making, this is a purse lock that simply turns to lock the bag closed. Typically made up of a front lock plate, a back lock plate and a couple of rivets to attach to your material. The assembly is pretty easy, and all the parts are included when you purchase! When you look at our turn lock collection, you'll see just how many different styles of renaissance hardware we have!
The padlock is a traditional lock with a classic look that includes a key and unlocks a top shackle. The average person may not view this as a common purse lock, but it is a very popular accessory to add for purses and renaissance style products. These locks come in classic rectangle styles or spice things up with a heart shape lock. Available in antique, vintage, modern and shiny finishes!
Our favorite leather bag padlock is our L-1514 lock, an antique brass padlock that features a rustic, antique medieval style your customers are sure to love!
Tuck catches and swing catches, are another great option when you need a bag flap fastened to the main body of your bag. Catches are available in multiple different styles and sizes! A popular option for the medieval style bag or even for an antique-looking jewelry box is our swing catch purse or box fastener.
Check out this medieval style tuck catch that would look great on a leather bag! Or this perfect swing catch to match you renaissance pouch, bag or jewelry box!
The Essential Fastener: Jiffy Rivets

Rivets are essential fasteners – not only to assemble many purse locks and keep them in place – but also for holding together two or more pieces of leather, fabric and creating your ren-style products! Rivets come in MANY different types of styles and finishes, but it's always best to choose based on the thickness of your leather. Popular rivet choices for finished goods are a double cap rivet, best used when both sides of the rivet will be seen by your customer. Another choice is a single cap rivet, that is best used when only one side of the rivet will be showing. Our solid brass Jiffy Rivets add that perfect antique, ren-faire touch where you need utility masked by style.
When it comes to finding matching rivets and purse locks for your renaissance pouches and creations, we have the same finishes throughout our catalog! Whether you're looking for antique brass, or shiny copper – you can rest easy knowing we do our best to match the colors, so you don't have to play the guessing game.
Want to learn how to install Jiffy Rivets? Check out the video here!
Renaissance Hardware in Bulk!

Trying to craft items to sell at upcoming Ren-Faires and other events can be difficult when you have to spend your time sourcing the hardware. Good news, we have all the hardware you'll need to craft your pieces! More time creating, less time sourcing. Love that! We have medieval hardware styles that can be found all throughout our online catalog, antique brass purse locks, jiffy rivets and much more. Buying in bulk so you don't have to restock as often? We have you covered there as well. Check out our Wholesale Rewards program and receive discounts on top of volume price breaks. All you need to do is create an account, and we will track your discount tier! Find more information here on our wholesale rewards FAQs page.
Here at Ohio Travel Bag we do our best to be a one stop shop for all your leathercrafting tools and hardware. All of our hardware is available online at www.ohiotravelbag.com. Have Questions? Contact us online, or over the phone. Our customer service team is available at 800-800-1941 Monday-Friday 8am-5pm EST.
Would you rather browse a catalog? Add our catalog to your next order for free!
Customer Feature:
Crimson Chain Leatherworks

---