Hardware Color and Finish Trends for Every Style
Have you heard about the Peacock Effect? In fashion terms, it refers to wearing something to get noticed. The phrase wasn't invented for 2021, but it could have been! Major clothing and accessory retailers say they expect humans to be preening and shopping for splashy, flashy fashions and high-quality accessories that merit a second glance, at least.
How might that influence your designs this year? We offer some thoughts here, and as always, we'd love to hear from you – and see what you're doing – to please the peacocks among us.
Bring the Bling, or Rock a Subtler Style?
Regardless of how attention-starved we may be, even in 2021, all of your customers aren't peacocks. But it's safe to say that they are interested in quality designs. Whether they prefer a shiny style or wizened, weathered look, they look to you for long-lasting designs that can inspire a little admiration and maybe even jealousy.
Different hardware colors and finishes can bring out beautiful hues in leather goods by subtly enhancing the finished product, or they can draw attention to the hardware itself.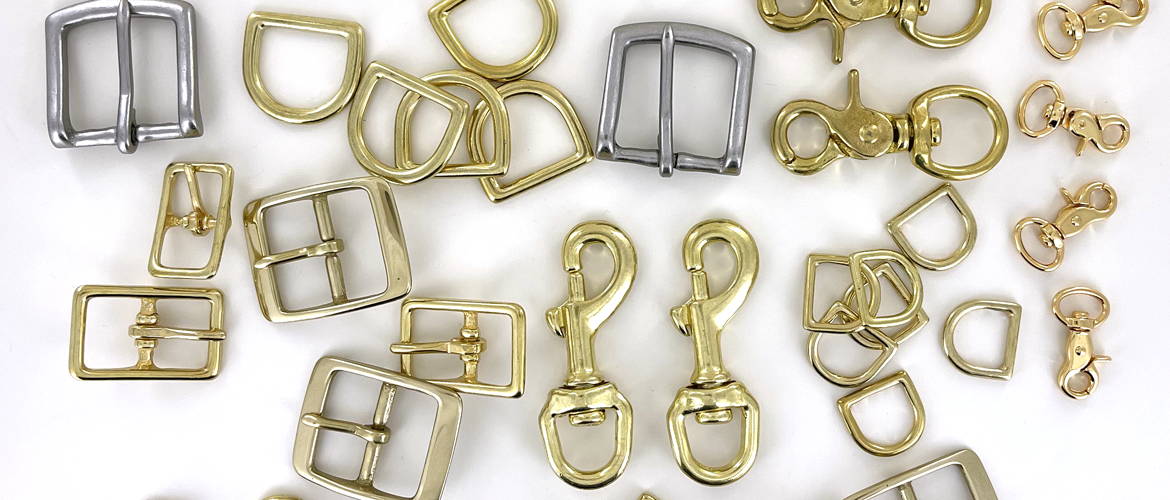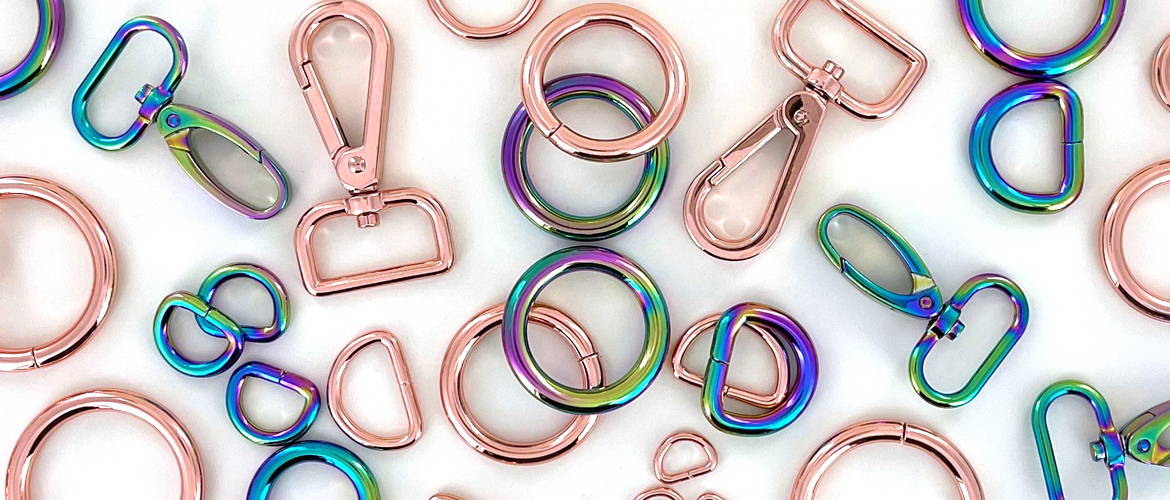 You cannot go wrong with choosing a nickel finished hardware for your project. Whether it be solid brass, stainless steel or zinc alloy, this is a classic choice that matches every look. It is a sophisticated style that will easily please a large customer base.
Another instant classic, gold finishes can bring your piece to the next level. For the peacock customer, throw in some gold Jiffy Rivets ® to stand out with unique accents. Or for the some simple elegance, add handbag feet to really impress your following. We offer many different types of gold hardware and styles including shiny gold, light gold, and classic gold.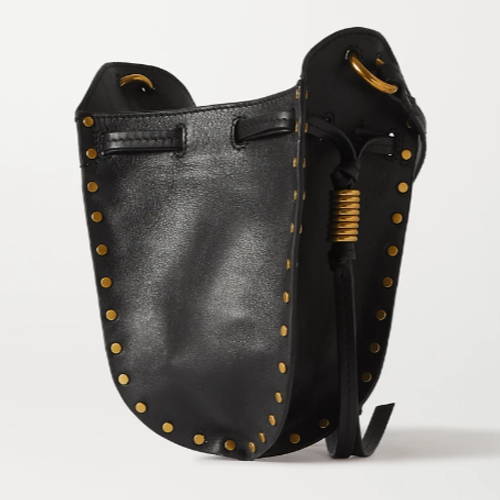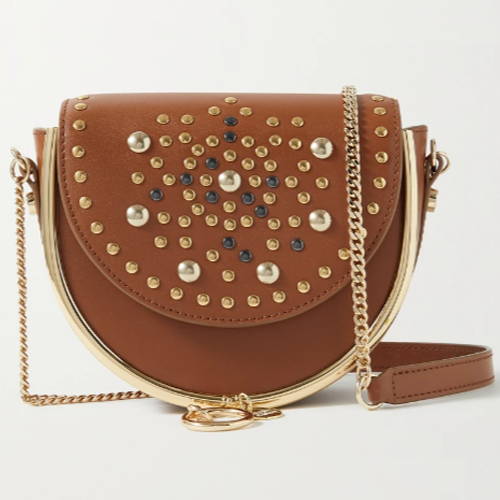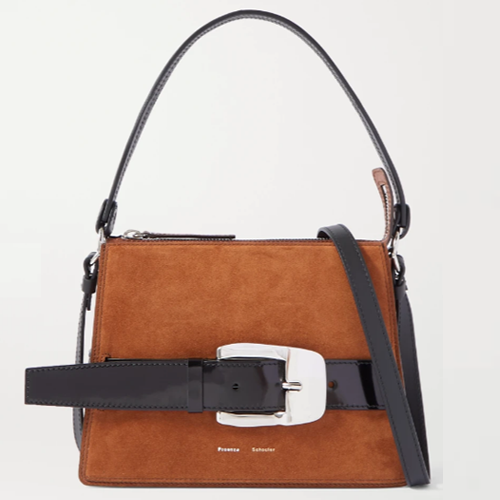 Antique brass is a versatile hardware choice. It can quickly take on a bohemian look, or pair it with the right leather to create a more vintage vibe. It can be dressed up and flow with a with the look of tassels and colored leather on a fun purse (just like our #ohiotravelbagcreators bag below), or be very serious and purposeful as an accent for a simple yet stunning belt.
Gunmetal finishes have a completely different vibe compared to the classics. The customers who want gunmetal mean business and know what they want. Perfect addition to a muted color scheme backpack, or to complete a nylon webbing pet leash. It can even be used as a replacement for traditional nickel or silver. Just an extra special something to get your customers (peacocks) attention!
No doubt about it, black hardware is a showstopper! Blacked out products like belts, gun holsters, and purses are eye-catching in their own, unique way. Best of all, it appeals to almost everyone. Adding black hardware to your product mix is a great way to bring in something different and have the "calm, cool and collected" customers (or under the radar peacocks) running to your shop.
See more from our #ohiotravelbagcreators Leather Treasures MV's website here.
Rainbow and iridescent hardware create an out-of-this-world vibe. Pair it with all black or all white leather for a celestial feel, or with other color fabrics for a young, rainbow, lollipop look. Whichever way you choose to go, you are creating a very popular look that is sure to attract even your Nickel and Gold loving customers!
Classy, new and in style, our new shiny copper collection resembles a rose gold look that has a large following. This would be the perfect addition to a light-colored handbag and a great compliment to a warm, muted, pink backpack. Whatever you make, we know you won't be sorry for adding a bit of shine to your workbench.
Copper lovers, this is a must try! Impress your customers with this moody hardware. We love this look on dark leather or for keychains and statement handbags or laptop work satchels. Check out our antique copper collection, and maybe fall in love with a whole new look!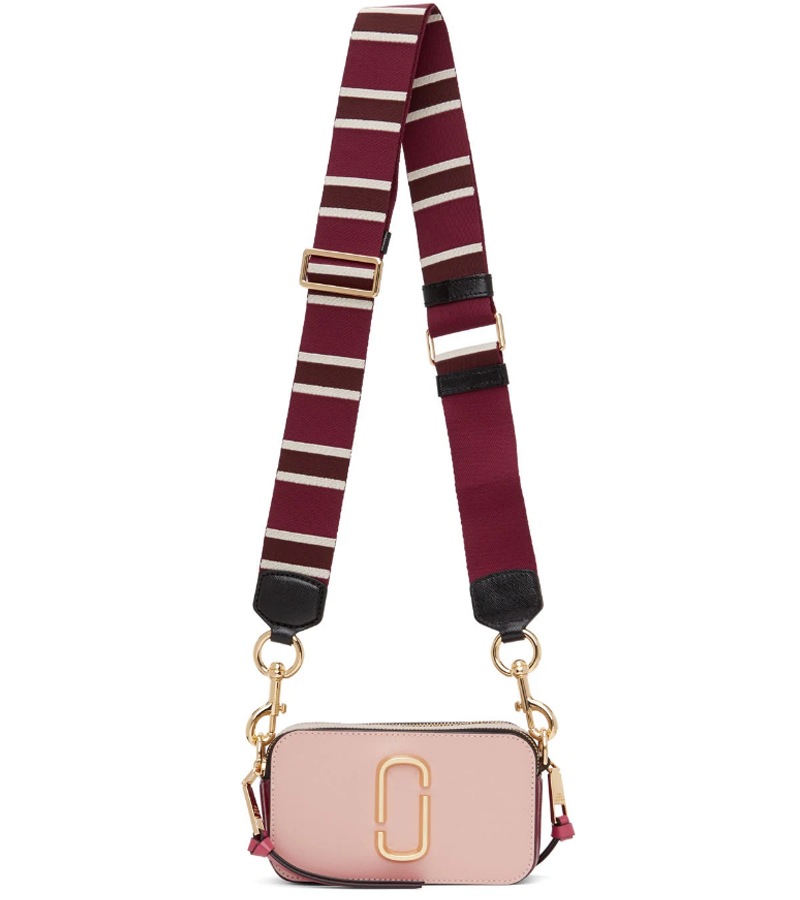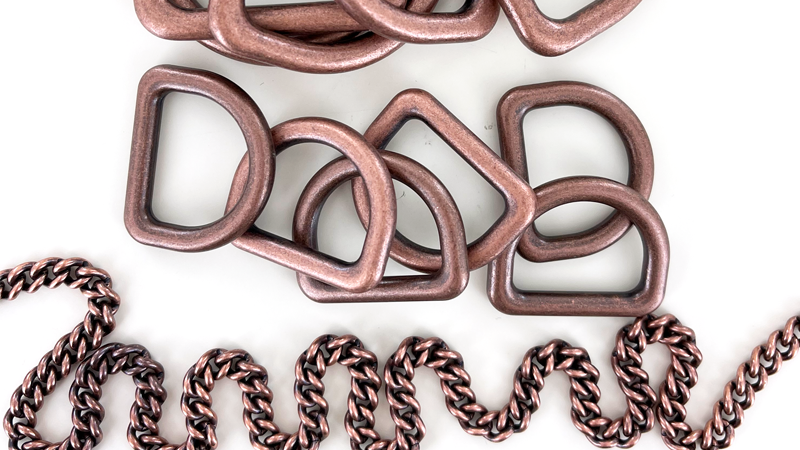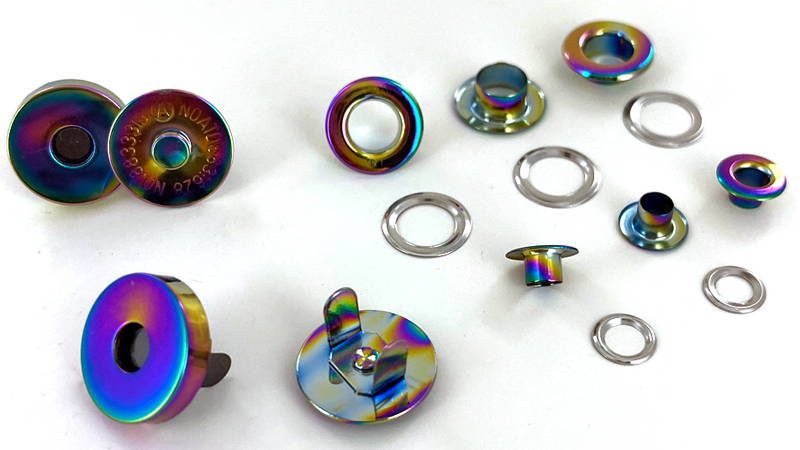 When you're shopping for hardware for a new design, you know your customers and what they like. But keep in mind that after the year we've all had, even the most stoic shopper might be a little extra-interested in getting noticed.
Get the rivets, snaps, buckles, and adornments in the same finish for the best overall impression, or pick out something a little bolder than before.
After all, it's spring! It's time to strut!
For tutorials and expert advice, see our how-to articles here.
Have questions or need help finding the right item? Need something shipped RIGHT AWAY? Our customer service team is dedicated to making life a little easier on our customers. Don't hesitate to contact us with your questions!
Like the hardware haul below? See more from our #ohiotravelbagcreators @texturesofthesoul's instagram here.
---