Hardware & Supplies for Makers, Artisans, Crafters and Leather Workers
Make your creative designs come to life with the right hardware and accessories.
There's no telling what kind of creations will come to the minds of creative people, but we strive to provide all the different types of hardware and supplies you might need to make your designs and ideas come to life.
Leather workers, artisans and crafters alike have been turning to Ohio Travel Bag for years to find the exact parts they need for their goods—from rivets and grommets to straps and zippers. We'd love to help you find what you've been looking for—at a great price!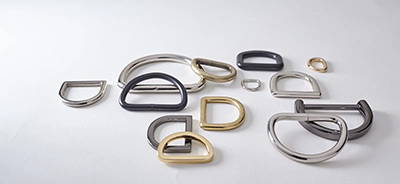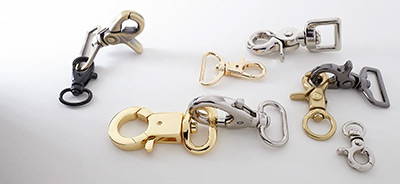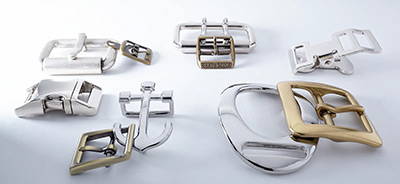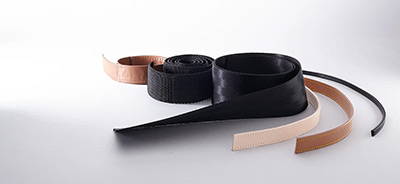 Shop Our Large Selection of Hardware & Supplies
Whether you're making bracelets, handbags, leather goods, or really anything that needs hardware—we can help you get the supplies you need to make your designs come to life. It's easy to shop online, but we also offer great customer support and we're always available to help you find what you're looking for.
Why Shop with Ohio Travel Bag?

LIVE CUSTOMER SUPPORT
Helpful, friendly, and experienced staff ready for any challenge.
Give us a call at (800) 800-1941.

LARGE PRODUCT SELECTION



From Swivel Snaps to Tools, we stock quality hardware for any projects of all sizes.

FAST SHIPPING



We ship all in-stock orders quickly so you can get back to your projects.
Sign Up for Our Wholesale Rewards Program to Save
By signing up as a wholesale customer, you get access to our rebate rewards program that allows you to save as a frequent shopper. As an artisan or shop owner, our Rewards Program is worth signing up for.
When you reach a discount tier in purchases, the discount is good for the remaining calendar year. To sign up for the Wholesale Rewards Program, be sure you have an account with us.
"My wife Kyra and I run a leather bag company called Loyalty Leather and Ohio Travel Bag always takes care of us. They make sure our orders always arrive when we need them. We are a new company and we feel they really take time and special attention to us. Sandy especially has been an immense help and joy to work with. Their hardware is top notch and some of the best in the business. We only order from them and we encourage you to as well. We couldn't be happier."
—Cheryl E., Loyalty Leather
"I have been working with Ohio Travel Bag for hardware for my handbag and leather brand, Littlewings Designs, for over 7 years. They have fantastic selection, but even better is their customer service. Today, they were wonderful enough to actually call me and leave a voice-mail that they had passed on my request for FedEx to knock and still deliver to my studio/shop on a day we weren't open, that they had missed me yesterday and wanted me to know that FedEx would be trying again today. I've never had customer service from a vendor to the level that they're tracking my package for me, and assisting on their end to ensure the delivery service follows instructions. Bravo, Ohio Travel Bag, and many thanks for your continued and dedicated service!"
—Elyse W., Littlewings Designs
"I mostly make leather bracelets that I use to rivet my metal work. After trying several really rotten, poor quality snaps, I discovered Ohio Travel Bag. They cheerfully sent me samples of their snaps and I ordered them. I could not be happier! Their customer service reps are helpful and friendly. For small producers like me, this is great because I can order just what I need and try new things without breaking the bank."
—Jennifer W.
"Here at "Leather By Sully" Hardyville, VA we have found that we can save time and MONEY by going to OTB the FIRST time for all our needs. We used to go to different sites online for our different hardware etc. When we finally came across OTB and placed our first order and requested a catalogue, that did it for us. Now WE do a "One Stop Shopping" for our products. We recommend OTB to all crafters, hobbyists and professionals."
—Jim O., Leather By Sully
"My local leather shop recommended this company when they did not have the part I needed. Rebecca in customer service was extremely helpful in helping me find the party I needed and fulfilling my order. Highly recommended!"
—Taylor K.
Start Shopping Online
If you're ready to get started on your designs, we're ready to help you find the right materials! Start shopping online now, or contact us for help.